Bible Text
Ephesians chapter 5:22-25. (NIV)
22- Wives, submit yourselves to your own husbands as you do to the Lord. 23- For the husband is the head of the wife as Christ is the head of the church, his body, of which he is the Savior. 24- Now as the church submits to Christ, so also wives should submit to their husbands in everything. 25- Husbands, love your wives, just as Christ loved the church and gave himself up for her
Subsequently these verses are also repeated in the following books
1 Peter 3:1-22 – Likewise, ye wives, [be] in subjection to your own husbands; that, if any obey not the word, they also may without the word be won by the conversation of the wives;…
1 Peter 3:7 – Likewise, ye husbands, dwell with [them] according to knowledge, giving honor unto the wife, as unto the weaker vessel, and as being heirs together of the grace of life; that your prayers be not hindered.
Colossians 3:18 – Wives, submit yourselves unto your own husbands, as it is fit in the Lord.
*Please note-, the use of repetition in the bible emphasizes the importance of a topic, theme, person or event. The restatement serves as a reinforcement of what the expectation was/is.
Growing up in a sexist society and in a world where women were and still are undervalued and unappreciated, I have always found this particular part of the bible (Ephesians 5:23) have enhanced or contributed to the inferiority of women in the church. (This is another topic in itself that deserves time and attention which would be developed in a later blog). Ephesians 5:23 has been utilized many times by men as a badge of honor to keep the women in their places and to make them feel inferior or subservient to them. They only hold on to that one part of the verse, being the head without reading the text further to see the instructions Paul gave, especially in the verses that follow, particularly verse 25 that states "Husbands love your wives, just as Christ loved the church and gave Himself for her". This is a very powerful verse. When we read in 1 Corinthians 13:5-8, it describes for us what love is and what it's not. Love is patient, love is kind. It does not envy, it does not boast, it is not proud. It does not dishonor others, it is not self-seeking, it is not easily angered, it keeps no record of wrongs. Love does not delight in evil but rejoices with the truth. It always protects, always trusts, always hopes, always perseveres. Love never fails. Christ demonstrated that love when He laid His life for us. As I began to analyze these verses, I have gained new insight and appreciation of the bible verse/word in question. As they say, with knowledge comes understanding and through understanding we gain wisdom.
What does it mean to be the head? As a woman, I may not have all the answers of what it means to be the head, however we can rely on the bible for clear examples of what it is. Before delving into what it is, let us first address what it is not. Being the head does not mean that you get to be the boss and tell people what to do. Being the head does not mean that you get to bark orders and manipulate others to succumb to your demands. What does being the head truly mean? In the true sense of the word- head means being the source of life because the head controls every part of the body. In a sense, you being the head of the wife/house, means that you are the source of life for your wife/family and or your household.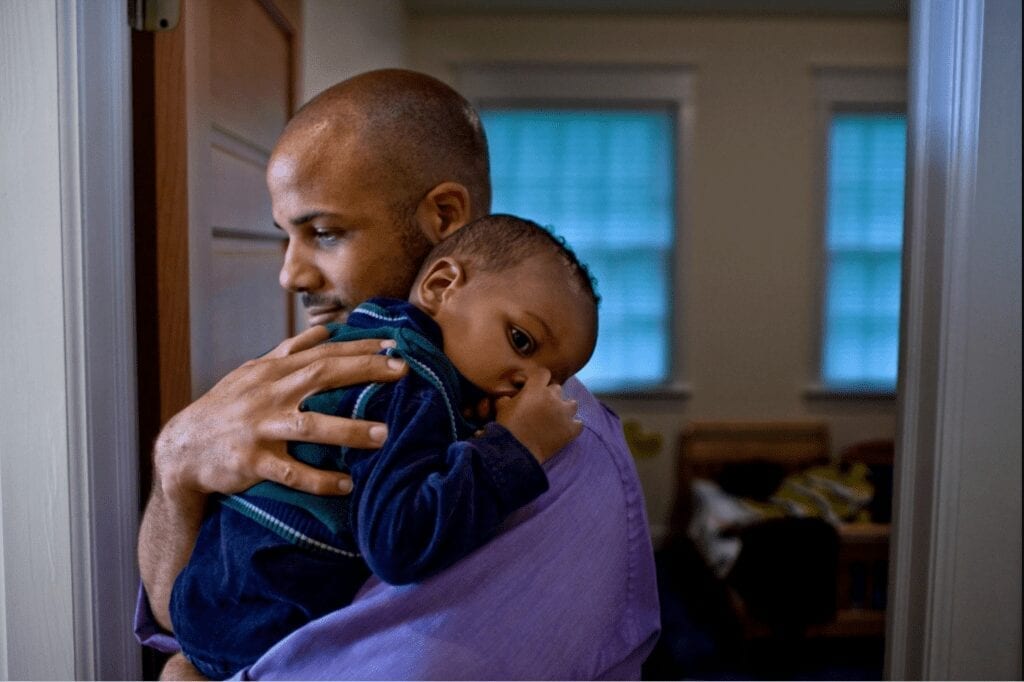 Biblical Context
Let's take a closer look at what it means to be the head. The text stated that the man is the head of the woman as Christ is the head of the church. Let's examine what Paul meant by that.
Christ loves the church so much that He became the kinsman redeemer, (one who is eligible to pay the price for the bride, and paid the bride price to redeem her) in this case the church
Covenant headship- He was the second Adam who represented mankind (you and me), when Christ died and buried, we died and buried too, and when He resurrected, we also have been resurrected into a new symbolic body/life, as well as at the end of times when we meet our maker we will be resurrected into a new and glorious body.
He became the sacrificial lamb, He laid down His life as a ransom (a one time sin offering) for all. In that sacrifice we have attained redemption from sin.
Through that sacrifice we achieved victory against sin, against the devil and against the world
As a result of that sacrifice, we became adopted, coming to full sonship, we became heir or co-heir with Christ in His inheritance
Through Christ we/the church have gained Eternal life- the finest things here on this earth are incomparable to the eternal value of the gift of eternal life.
Through what Christ did on the cross we received grace, unmerited favor of God. This grace does two things for us,
Grace give us Power to live the Christian life- blameless in both position and actuality
Grace also releases the gifts of the Holy Spirit in our lives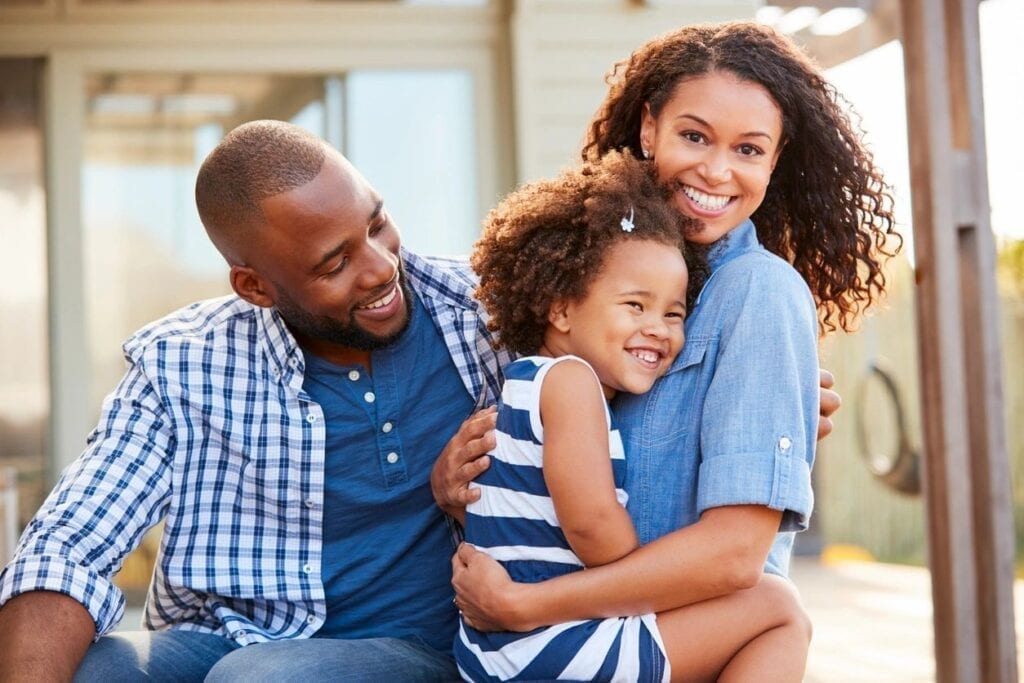 Application
When the bible says that the man is the head of the woman as Christ is the head of the church-What has Christ done to give us the perfect example of what being the head entails?
We know that one cannot be a head without first sacrificing oneself. For example, we often hear that phrase when we watch superhero movies "with great power comes great responsibilities". You cannot claim to be or want to be the head without first taking on the responsibility at hand. What sacrifices have you made to be the head? Or What are you willing to sacrifice? Jesus gave His own life, as a result He gained the headship of the church.
Christ sustains the church; He provided and still provides for the church. He left the Holy spirit to guide, to teach, to convict, to strengthen the bride. Also, He left angels at the church's disposal, they are encamped around them to protect them from harm. What have you done to provide and protect your woman/family? We often think of provision as the man bringing home the bacon. It is not always the case, as we live in a society where women are equal earners as men. There are households in which the women make more money than the men. Women are now the leading or solo breadwinners in 40 percent of households, compared with just 11 percent in 1960, that's according to the Census Bureau data analyzed by Pew. Moreover, according to New York Magazine, 38% of women in American households earn more than their spouse. So clearly it cannot be about the income, because money is not everything. The real question in the balance is the emotional wellbeing of your spouse, is it intact? Is your family/household/wife provided for, spiritually, physically. Is there a plan in place for the present and future? Is there a safety protocol in place? All of these questions encompass being the head. It means that you are always improvising, projecting, planning to ensure the safety, and wellbeing of your wife, family and/or household
The man is the head, which means that the man has a spiritual responsibility to shepherd/pastor his family. The husband has a mandated responsibility to be the spiritual leader of the household and to lead by example, to do right, because it is the right. The husband has a responsibility to make sure that his/wife/household is protected in every aspect of life, financially, physically, emotionally etc. Again, we often see men, claiming that role of headship, but failing to take on the responsibilities entail in being the head. I understand that a man could never fully achieve the role in its fullest the way Christ intended it, but there is a great demand for men to step up and take on their responsibilities as leaders of the homes and instill the Christian value and Christian living that God is expecting of them. I know that there are men who are great examples of being the head, while there are many others who have fallen short. This blog is not to humiliate or badger the ones that fell short, it is just to make them aware. As Christians while living on this earth, perfection will never be attained, but that does not mean that it should not be attempted. As I have often said in my teaching, everyday should take us a step closer to perfection. It is never too late to start.
Conclusion
I had a spiritual mother by the name of Sarah White who used to advise me on love. As a matter of fact, she spent several years praying for me that God would bring my husband into my life. Those of you who are close to me, would know that it took quite some time before that prayer was finally answered. (That's another story for another day). "Mother White", as we called her, used to share her personal stories of true love and passion of how she met her husband, the love of her life. She also shared how he treated her with utmost respect, with love and tenderness. One day I went to visit her, and she was not her usual chipper self. I asked her, what was the matter. She proceeded to tell me what her greatest regret in life was, which was the fact that her husband died too young. Her fairytale was short lived. After his passing, her world came crashing. She never worked while married to him, her husband took care of everything, the bills, paying the servants, food, and satisfied her desires and needs. She had several children to care for and her life was never the same. Nevertheless, she held on to the beautiful memories of the fact that she knew she was loved, she found comfort in having experience true love. She used to say to me in her West Indies Caribbean accent "Addy, when a man loves you, he gives you everything he has, even when he does not have anything to give, he gives the most precious thing that is dear to him which is his time". She always said "For God so love that HE gave, beware of any man who claims to love, but does not want to give anything".
I needed to share this story with you, as it was poignant for me to get my point across. In this day and age, it is hard to ascribe and designate the man as being the head of the wife or household, nevertheless the bible remains true and relevant today as it was over two thousand years ago. Based on my personal experience and what I have deciphered from the logos/word of God, my rationale has changed. I no longer perceived the word as an enabler of subservient behaviors, but concluded that if a man loves me (Addy- with all her flaws) enough to sacrifice himself for my well-being, as Christ offered Himself as the ultimate sacrifice for the church, then this man is worthy of being the head, and consequently of receiving my submission in return.
It is my hope that we will take the ideas in this blog to heart and share your thoughts and questions with me and the subscribers.
Stay tuned for the next one when we tackle the role of women in that same text, Eph 5:22-25
Rev. Addy,